---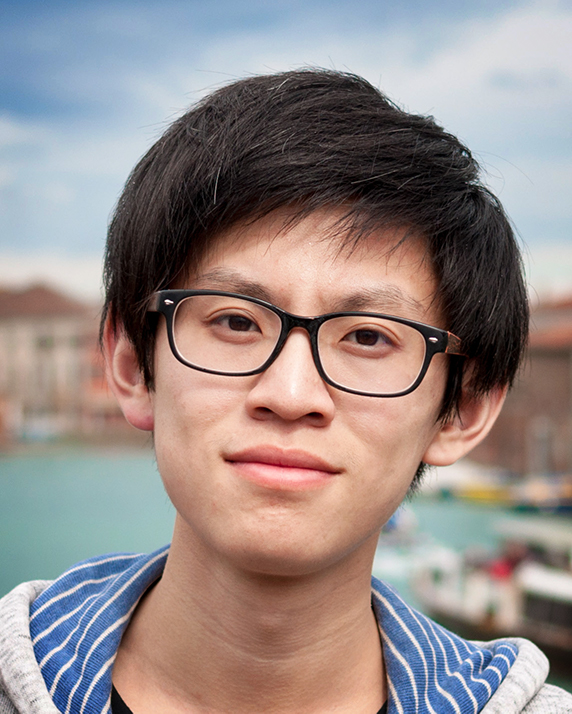 Daming Zou
Ph.D. Student
Software Engineering Institute
School of Electronics Engineering and Computer Science
Peking University
Office: Room 1537, Science Building 1, Peking University, Beijing, CHINA 100871
Email:

---
General
Daming Zou is a Ph.D. student advised by Prof. Lu Zhang and Prof. Yingfei Xiong in Peking University. He received a B.S. in Computer Science and a B.S. in Economics both from Peking University in 2015.
He is a visiting Ph.D. student advised by Prof. Zhendong Su in ETH Zurich, supported by China Scholarship Council, in the 2018-2019 academic year.
His research interests include software testing and analysis, program repair, program comprehension, and floating-point analysis.
---
Publications
An Empirical Study of Fault Localization Families and Their Combinations.
Daming Zou, Jingjing Liang, Yingfei Xiong, Michael D. Ernst, and Lu Zhang
TSE: IEEE Transactions on Software Engineering, Online First, January 2019.
[PDF] [Tool: CombineFL]


Detecting and Fixing Precision-Specific Operations for Measuring Floating-Point Errors.
Ran Wang, Daming Zou, Xinrui He, Yingfei Xiong, Lu Zhang, Gang Huang
FSE'16: Proceedings of the 24th ACM SIGSOFT International Symposium on Foundations of Software Engineering, Pages 619-630, Seattle, WA, USA, November, 2016
[PDF] [Artifact] [Article (in Chinese)]


A Genetic Algorithm for Detecting Significant Floating-Point Inaccuracies.
Daming Zou, Ran Wang, Yingfei Xiong, Lu Zhang, Zhendong Su, Hong Mei.
ICSE'15: Proceedings of the 37th International Conference on Software Engineering, Pages 529-539, Florence, Italy, May, 2015
[PDF] [Data]
---
Honors and Awards
President Scholarship, Peking University

2018

President Scholarship, Peking University

2017

Award for Scientific Research, Peking University

2017

CCF Outstanding Undergraduate Award, China Computer Federation

2015

New Star Scholar Award, Peking University

2015

Top 10 Graduation Thesis, EECS, Peking University

2015

Excellent Academic Award, Peking University

2014

Star of Tomorrow, Microsoft Research Asia

2014
---
Academic Services
Reviewer
External Reviewer
---
Last modified: 2019.01.08
---